Scrubbed is a new column that attempts to take on the enormous, burgeoning cassette scene one piece at a time. The name comes from studio jargon for fast-forwarding or rewinding along a reel of tape to find a specific part (and "to scrub" lives on, on Youtube). That is, in effect, what Loose Lips will be attempting to do, zooming through the inter-web at an irresponsible speed, stopping only where the grips are the juiciest, and the noise most profound. Each month we'll pick a set of a tapes that best exemplifies where the culture is at, and where it is heading next. A herculean task, for sure, but we'll be joining in a tradition started by the likes of Tabsout, Norelco Mori, and Spools Out, and so, together, we will map the music landscape.
This month focuses on unusually complicated dance steps—beat-based tunes with a love for classical equipment that bend familiar sounds in unfamiliar ways, creating quixotic dance tunes that have one foot in outsider art, and one in the club.
Nmesh – Pharma (Orange Milk)
So Nmesh dropped a doozy of a double cassette that had people losing their shit in a literal, dance-your-bowels-loose-type way. Pharma is a hefty 26 tracks plus an additional spool of remixes. It's hard to explain how awesomely wrong this album is—it's kind of like taking psychedelics and visiting a kiddie bounce castle park. Nmesh's Alex Koenig is your (a)typical vaporwave outlander: disturbingly productive, producer of marathon mixes and 350 song bandcamp dumps; purveyor of fine, ironic samples and excessive plunderphonics; a mad hoarder who's packs his releases full of beats and easter eggs—a creature of the ephemera archives, so to speak. If you were lucky enough to snag a double cassette while they were still available, your head is probably still pedaling in low gear, trying to catch the pop culture smorgasbord as it whizzes by. Just wait for "Acid Baby".
Check out: "Mall Full of Drugs", "Rangdang Slapjab", "Weed Jesus"
Balam Acab – All I Beg (Filthybroke Records)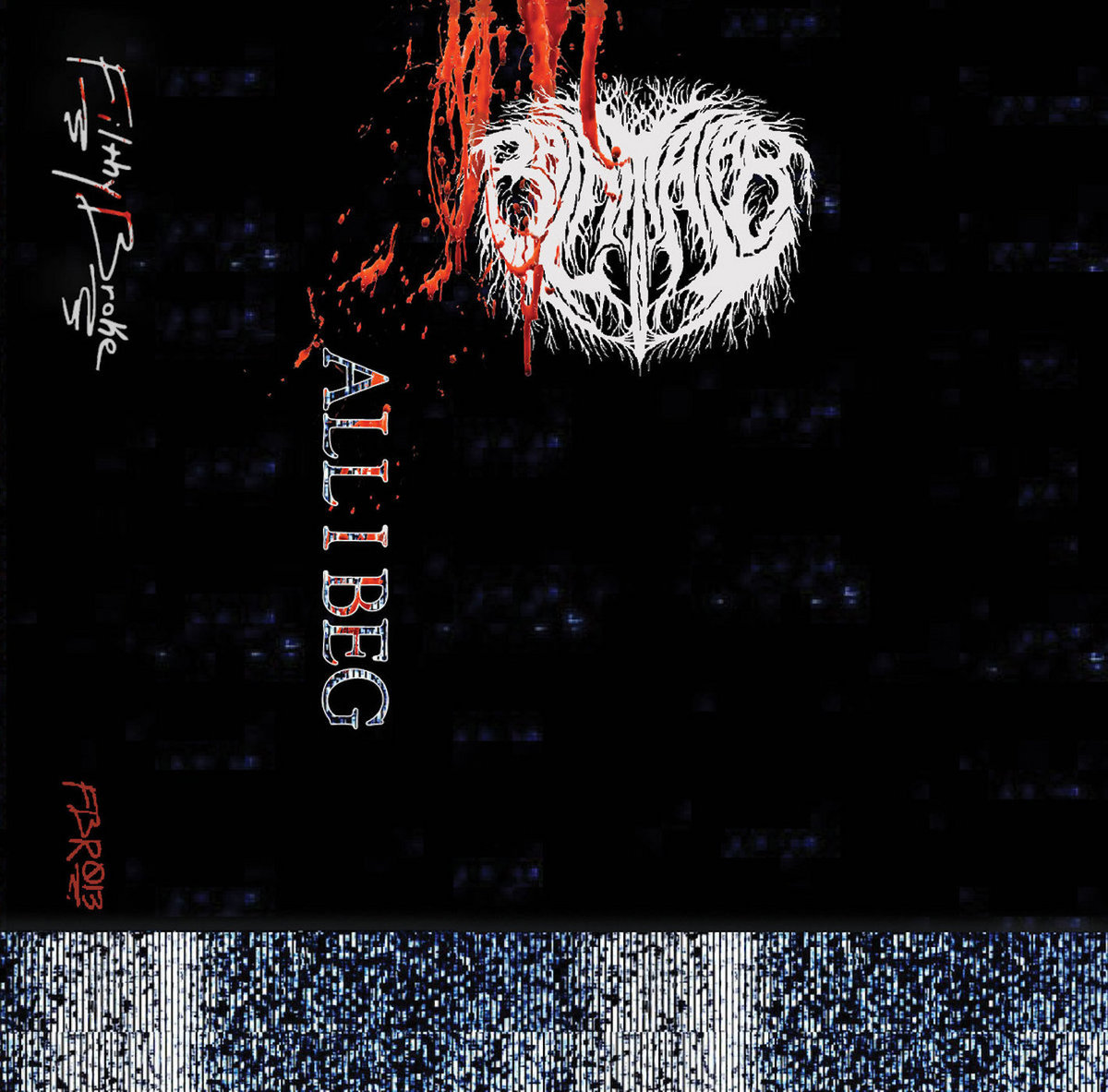 In contrast to Nmesh's 2 hour cluster headache, this next release is only 12 minutes of delicious emo downtempo beats. The venerable Balam Acab was a pioneer of the short-lived, high-reverb-content Witch House scene (the term basically ensures its own demise). His tape for Filthybroke is his first physical release in a while, having put out various mixes and side projects that experiment with shoegaze and hip hop. All I Beg is a cool marriage of these explorations, a seamless suite of teen-spirited "downergaze" and affectionate melodies. Both sides have the same music, but this is a good thing, because it's honestly so damn good you'll want to listen to it again without waiting for the thing to rewind.
Check out: "2_day1_2"
Batfinks – Mosisac (Caoutchou Records)
The Gent, Belgium-based Caoutchou caters to all hip hop heads, and this latest collection from the late Steven Wareing is a warm tribute to the mysterious artist known as Batfinks. Releasing five albums in six years, as well as many more EPs, soundcloud tracks, and even poetry, Mosisacs is a departure from the typical weirdo Batfinks oeuvre, and each track is accompanied by a kitschy, home camcorder-style video. Undeniably the most fun grip this month, Batfinks harnesses the warmth of his vintage equipment like Rick Rubin at an MPC rodeo. Perfect for skateboarding in between crowds on a crowded subway platform, sailing on waves of natural city heat.
Check out: "Telescope", "Ten (Omission Sound)"
Basic House – Pathetique (V I S)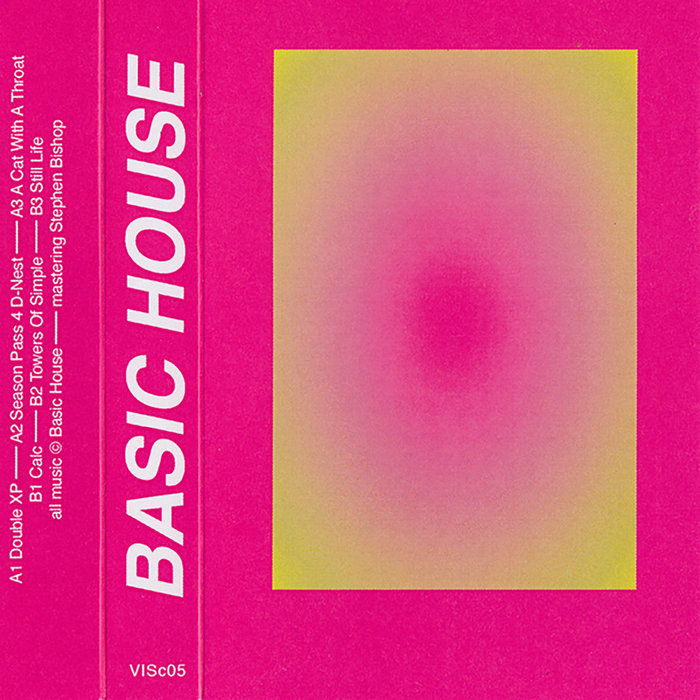 Out of all the tapes chosen this month, Basic House is the truest parvenu. His label Opal Tapes helped nurture the outsider house genre, giving a platform to the early, experimental works of Huerco S., Germany Army, and S Olbricht. He's that evil sorcerer living in an electrified cave on the top of a mountain where it never stops raining. His live shows are a thunderous cavalcade of loops and thudding bass, showcased in pristinely dirty audio on Pathetique. Seamlessly blending true musique concrète and violently dubby freakouts electronique, this is the lowest basement level of the club. By no means overtly musical, Pathetique uses superior sound design to create an atmosphere is immersive as any all-nighter in a foggy techno dungeon.
V/A - IN THE EYES OF VIOLENCE IRIS LIES IN SILKS (Fraternity As Vanity)
One of the most impressive releases to arrive this month is from a relatively young, ambitious Nashville label, Fraternity as Vanity. The packaging is gorgeous, and as a bookworm I appreciated the printed liner notes, which recommend readings on the growing far right threat in the United States (I never said it wouldn't get dark).
Tape 1 has blown-out noise, dub techno, and shimmering krautrock. Tape 2 has serenely suburban collection of field samples, shoegazey dream-pop, and outsider house on both sides. Tape 3 starts off with two sizeable noise suites, and only gets more aggressive as the compilation enters it's final half hour. The label operates under a guise of monastic exclusivity, releasing small batches with little accompanying info, and no sound samples. They even operate a distro "by appointment only," which aims to provide rare and coveted underground releases to the American Southeast. Fortunately, a few of the compilation tracks are available online.
Check out: Grey People – "Bathed in Ectoplasm", Intimacy – "New World Airport Comission",